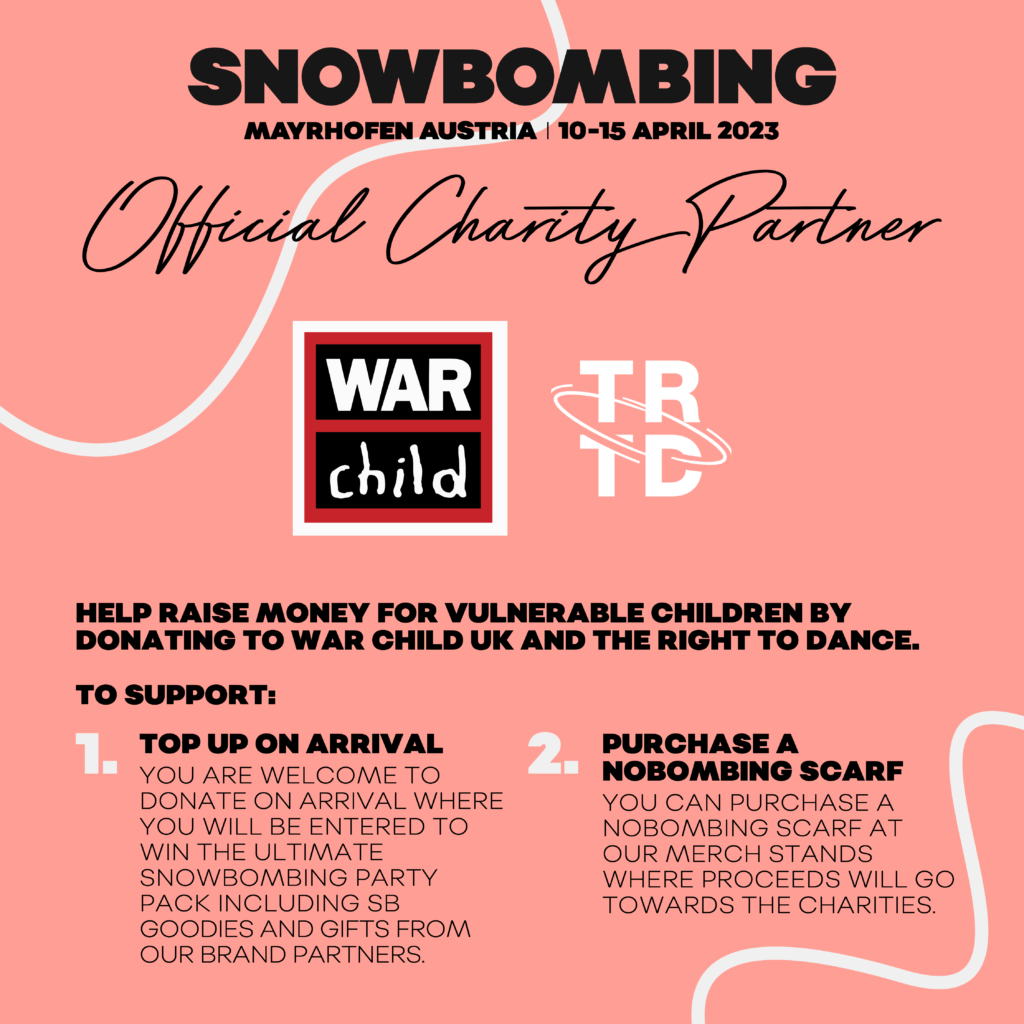 We are proud to announce War Child and The Right to Dance as our official charity partners for SB23.
We are raising money throughout the festival period in various ways to support vulnerable children throughout the world.
How you can support:
? You are welcome to donate on arrival where you will be entered to win The Ultimate Snowbombing Party Pack.
? You can purchase a Nobombing Scarf at our merch stands where proceeds will go towards the charities.
War Child UK are driven by a single goal – ensuring a safe future for every child affected by war. They work in the hardest to reach places to support those who are hardest hit, to protect, educate and stand up for the rights of children, when they need us most. They will never give up on children affected by conflict.
The Right to Dance is a fundraising movement that War Child UK have set up to help vulnerable children. The dance floor represents a place where community, freedom, identity, self-expression is nurtured, without fear of recrimination. These shared values are at the heart of War Child's work in creating safe spaces for children impacted by conflict. TRTD celebrates this universal connection through content, events, merch and rewards powered by the dance floor.