The My Zillertal app is the ultimate directory for all skiing and non-skiing activities in the town of Mayrhofen and beyond. Below, we have curated a shortlist of the most fun and exciting activities to consider partaking in across the festival week.
Get Active
Breathe in the fresh, spring-induced air as you explore the beautiful scenic village through bike rides, snow hikes and walks.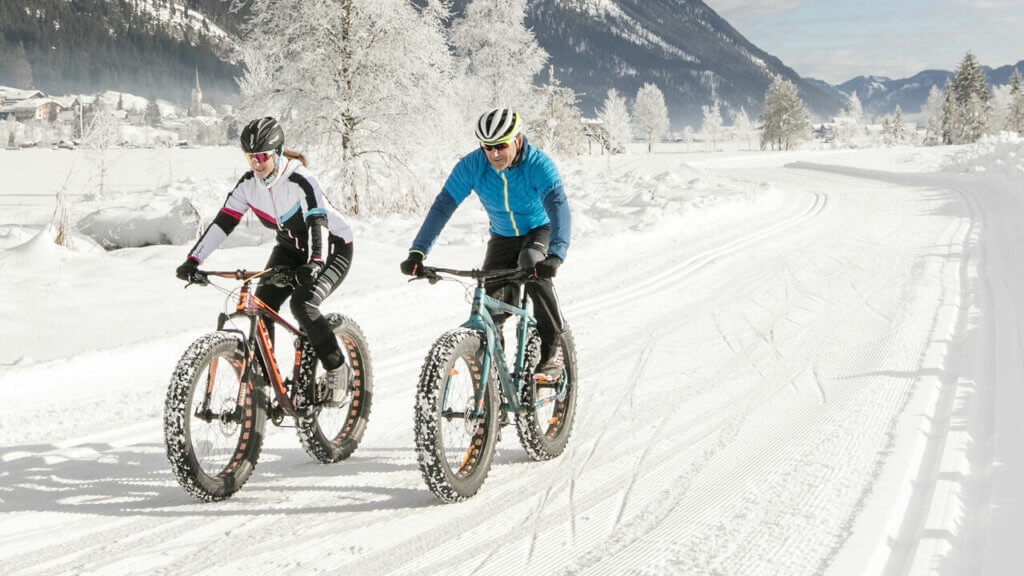 Paragliding
Go mile-high and paraglide with Stocky Air over the town! All Snowbombers have the chance to paraglide with Stocky Air with an exclusive 5% off discount. To access the discount, just email [email protected] or send a Whatsapp message to +436643407976 for your discount code.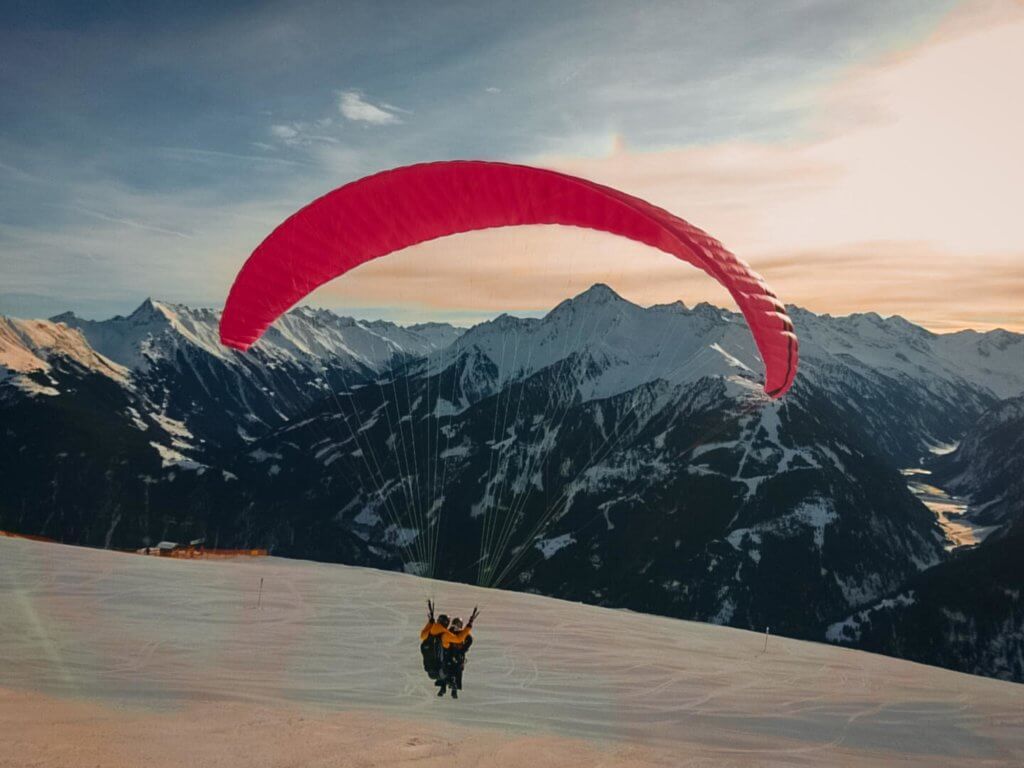 Spa Treatment
Relax and unwind at various spa retreats across the town, fit with saunas, deep massages, rooftop pools and hot tubs.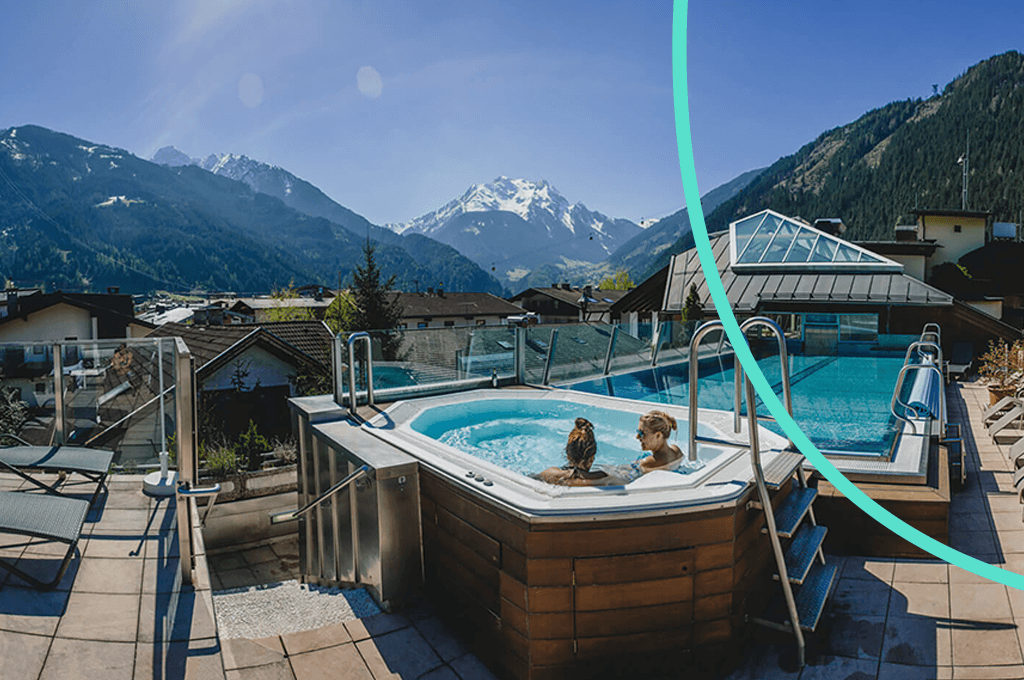 Yoga in the Mountains 
Realign your mind, body and soul with our mountaintop yoga classes at the Penken Terrace, led by Globeseekers with a stunning panoramic view.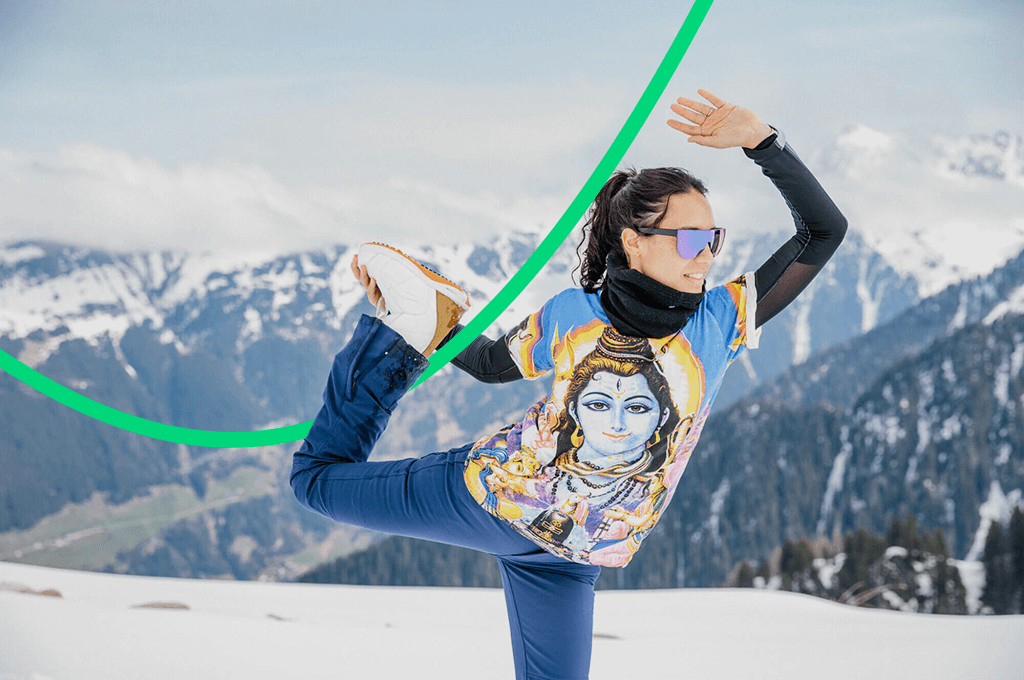 Mountaintop Brunches 
Cure your hangovers with our Mountaintop Brunches at the Ahornhütte, hair of the dog style! Play games, feast on traditional Austrian cuisine and drown yourselves in an hour of unlimited drinks to the sound of UKG and DnB.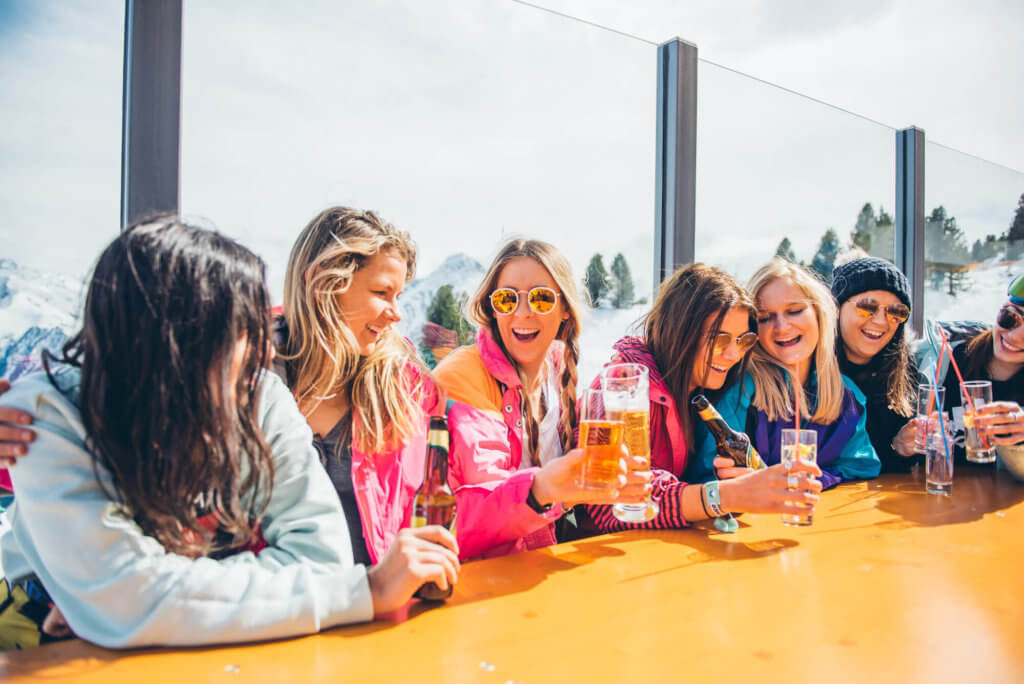 Games and Competitions on the Slope
Release your competitive side as you participate in an array of games and competitions across the week. Test your limits at The Pond Skim, a firm favourite of Snowbombers over the years, win prizes at the Snolympic Games, lose all control at Bongo's Bingo, and get the night started early with Mr. Motivator's pre-party workouts plus a lot more.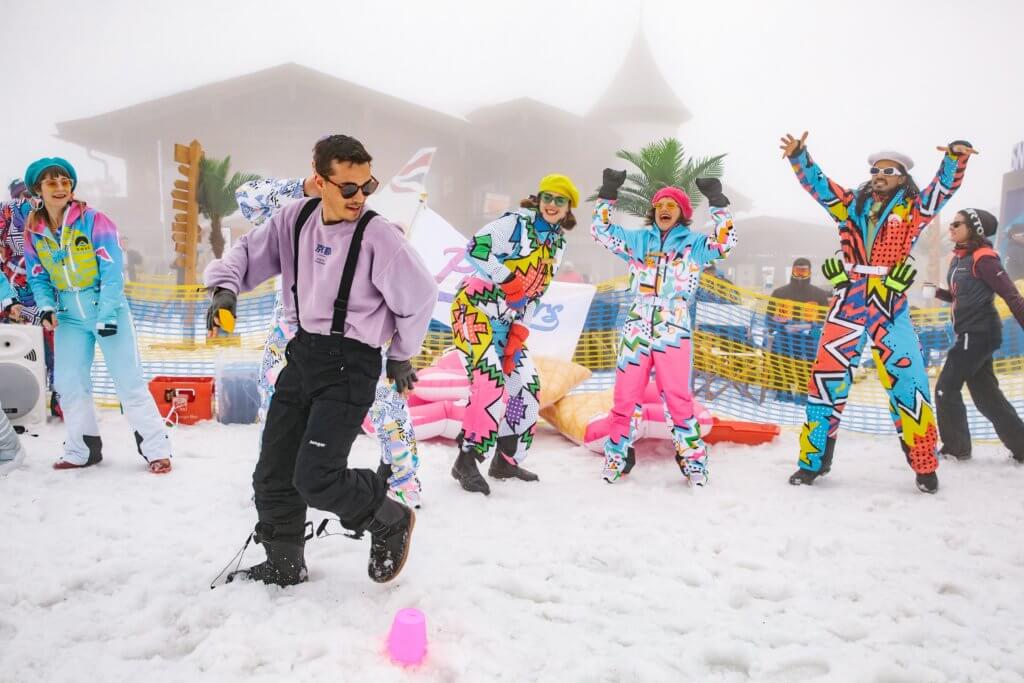 Chairlift Speed Dating
Do something daring and memorable this spring with our Chairlift Speed Dating! Find love in the mountains by entering the chairlift for 5 mins with a stranger and potentially leaving with something more!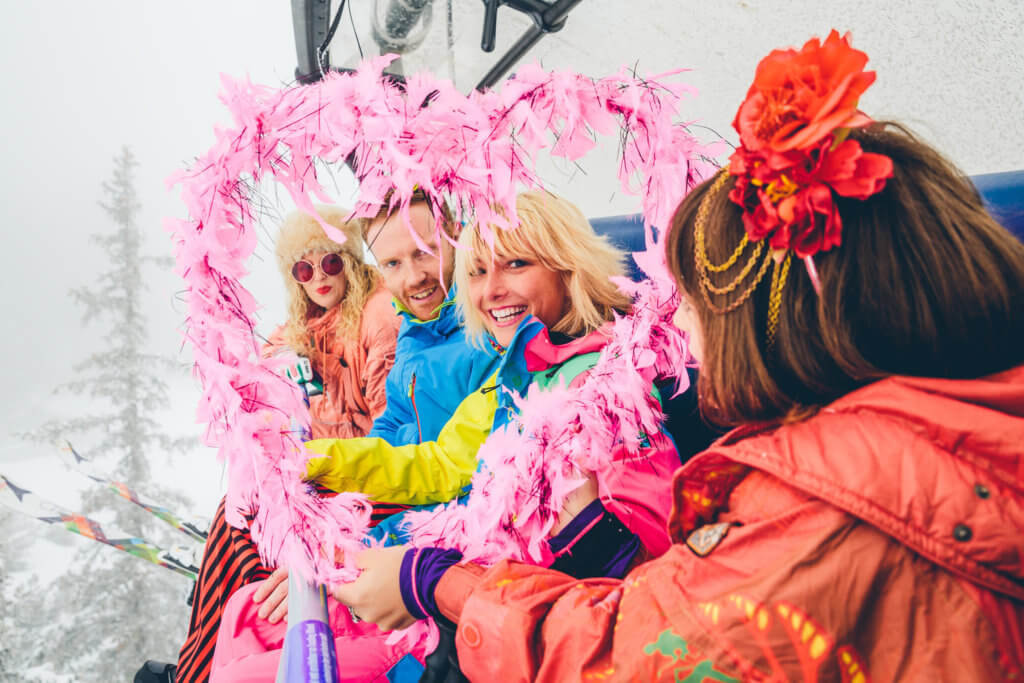 Comedy Shows
The Arena will serve a plateful of laughter and belly aches with a selection of rising comedians taking the stand.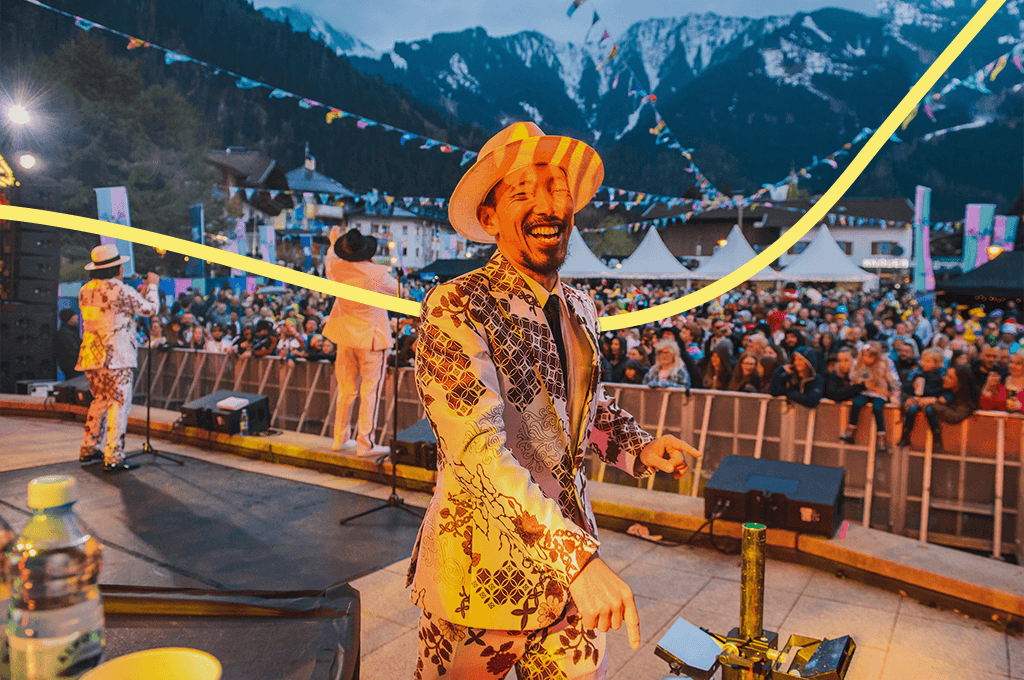 The Coolnest Rooftop
Join us in the newly built Coolnest Rooftop, situated at the heart of The Artist Village, where you can find secret DJ sets, unannounced b2bs and dance along to awesome terrace parties. Be amongst the stars!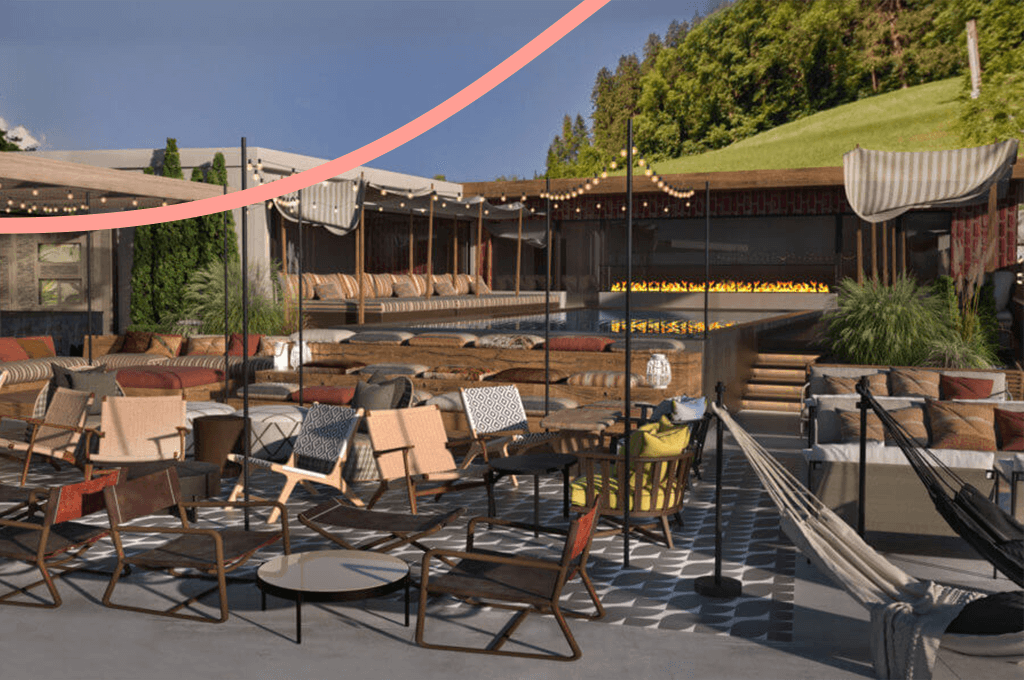 There is a lot more to discover in the town of Mayrhofen, which you can find here: https://www.myzillertal.app/de/pages/mayrhofen-hippach.